Clear out the noise and friction caused by fragmented hierarchies or incorrect CRM data with EverClean
Complete, clean customer data and hierarchies are vital to the sales process and poor data quality is a huge tax on sales teams.

Resolve missing, invalid, and duplicate data

Improve completion and quality of customer definitions

Define optimal parenting of all important accounts

Stand up a best practice data-cleaning capability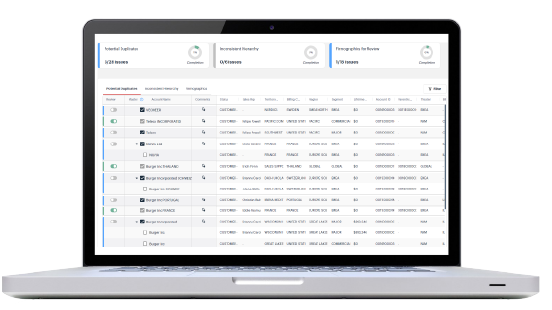 Get Buy-In from the whole team
We work with your sales team to align on data issue resolution
From initial issue identification through live refinement sessions and final output tweaking, the EverClean team works closely with your sales and revenue operations teams to build a trusted Customer Definitions single source of truth, allowing your team to work confidently with the data in their CRM.
Get a Demo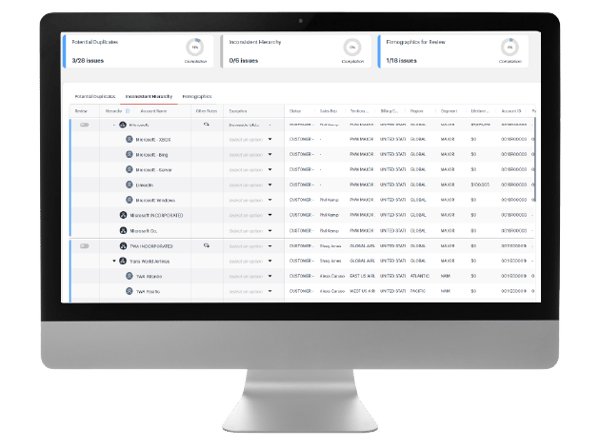 Why Choose EverClean?
Unrivaled expertise, Best-in-class approach
Our deep experience running the EverClean process in different configurations allows us to effectively tackle even the most difficult CRM cleanups. Creating recommendations with AI / ML modeling and our EverClean Collector tool mean your team saves time and money through efficient account review.
Talk to the EverClean Team
A Full Suite of Go-to-Market Tools. One Strategic Partner.
From segmentation and prioritization recommendations for your customers, prospects and channel partners, to coverage model recommendations and sales play orchestration, Coro's tried-and-tested digital tools are designed to advance your go-to-market strategy and promote alignment from first touch to follow through.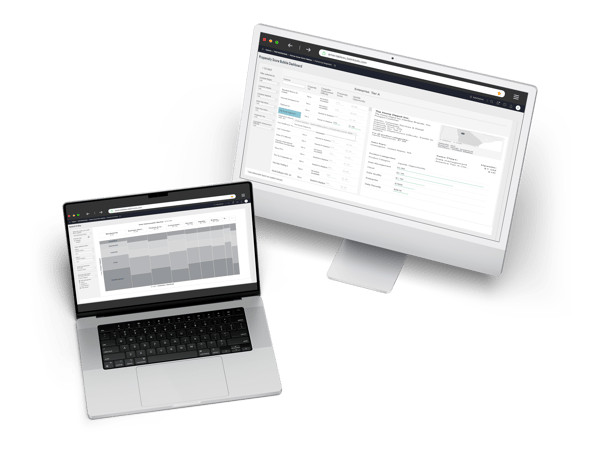 Harness the Power of the Coro Suite
EverClean + MoneyMap
Each account is unique, which means you shouldn't take a blanket approach to targeting, engagement, and growth across your entire pipeline. MoneyMap gives you granular visibility into sales performance, addressable spend, and propensity to buy so you can create smart go-to-market strategies that empower your sales teams.
Learn More about MoneyMap
Start Maximizing the Impact of Your CRM
Request a demo today to discover how Coro's product suite can help your organization unlock high-value insights, harmonize operations, and realize profitable growth.