Learn how this company uncovered cross-sell opportunities and accelerated headcount synergies and coverage design in the context of a merger.
---
At a Glance
Our client, Chemical Co., was acquiring a global specialty chemical business. In the deal's pre-close period, we used AI-enabled techniques to build a customer overlap MoneyMap to accelerate revenue and headcount integration and identified $2B in cross-sell opportunities. The granular data and insights from an integrated customer and prospect universe, with upside estimates, was foundational to set the merger up for success, and allowed it to move beyond high-level top-down targets to concrete, bottoms-up and actionable ways to unlock value.
---
Situation
Chemical Co. recently acquired a large, global specialty chemical business to expand its presence in the industry. Revenue and cost synergies were both a key part of the deal thesis, but there were pre-close restrictions on what could be shared.
Only the clean team had access to critical data such as customer names, sales and margins. The Bain & Co MoneyMap Clean Team used AI enabled matching techniques to merge the two customer data sets into a unified master list, and generated total addressable upside estimates. This enabled pre-close intelligence that dramatically accelerated key CombinedCo decisions.
Key Steps in the MoneyMap Process
To accelerate headcount integration and identify cross-sell opportunities, Chemical Co. partnered with Bain & Co to utilize MoneyMap, a powerful tool that leverages AI-enabled matching techniques to merge disparate data sets into a unified master list, complete with customer and product level total addressable spend estimates.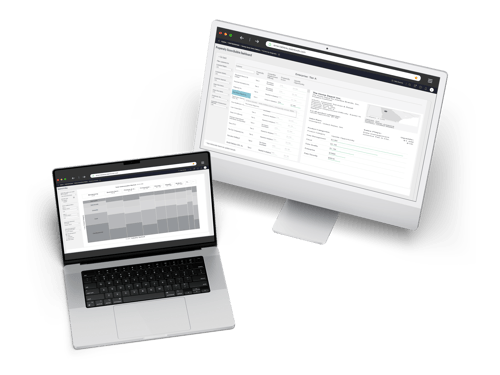 Working closely with the client, the MoneyMap team built a Combined Co "Integrated Customer database" that provided deep granularity and insights. This included an account-by-account view, across regions and products, of total addressable spend, current revenues, current rep coverage, and areas of redundancy. The MoneyMap identified actionable opportunities for revenue and cost synergies, the future state superstructure down to the rep territories of the sales organization, priority targets for sales plays, and the most at-risk accounts to focus on for "dis-synergy" mitigation. By working hand-in-hand with the client, the team ensured buy-in and that this wasn't seen as a "black-box" exercise.
The MoneyMap team utilized best-in-class, AI-enabled matching capabilities, along with a strong perspective and approach to hierarchy resolution, and significant elbow grease. The team collaborated with Chemical Co. to build a robust and comprehensive database that could serve as the basis for Day-1 and beyond go-to-market (GTM) design and execution decisions.
Results: A foundational, integrated customer database, serving as the basis of Day-1 and beyond GTM design and execution decisions
The MoneyMap exceeded client expectations, identifying and accelerating key decisions, including pre-close executive level decisions around superstructure, revenue and headcount targets, priority dis-synergy mitigation, new territory design, $2B in long-term cross-sell opportunities, short-listing the right accounts for priority sales plays, and $20M+ in pricing uplift opportunities.
One of the key benefits of the MoneyMap was the ability to provide the client with granular insights into their customer base, including deep visibility into account-level data across regions and products. This allowed Chemical Co. to make informed decisions about resource allocation, prioritization of sales plays, and identification of cross-sell opportunities. By utilizing the MoneyMap, Chemical Co. was able to move beyond high-level top-down targets to a concrete, bottoms-up and actionable way to unlock value.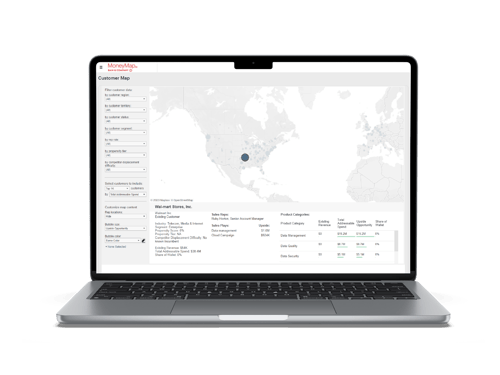 Overall, the MoneyMap was foundational in the client's pre-close planning and Day 1 execution. It set the organization up to maximize the potential value captured from the acquisition. The MoneyMap provided the necessary insights to enable the client to move beyond high-level top-down targets and identify the actionable opportunities that could drive value for the organization. Through close collaboration with the client, the MoneyMap team was able to build a comprehensive database that served as the basis for the client's GTM design and execution decisions. The MoneyMap provided significant value in terms of identifying cross-sell opportunities, accelerating synergy capture, and driving bottom-line impact.